Covid-19 Town Halls
Connecting NYC Residents to Critical COVID-19 Experts & Resources
At the peak of New York City's COVID-19 lockdown, residents had concerns and questions about the best ways to stay safe. From social distancing and vaccinations to mental health and wellbeing, residents sought clear, timely, and culturally competent information they could trust.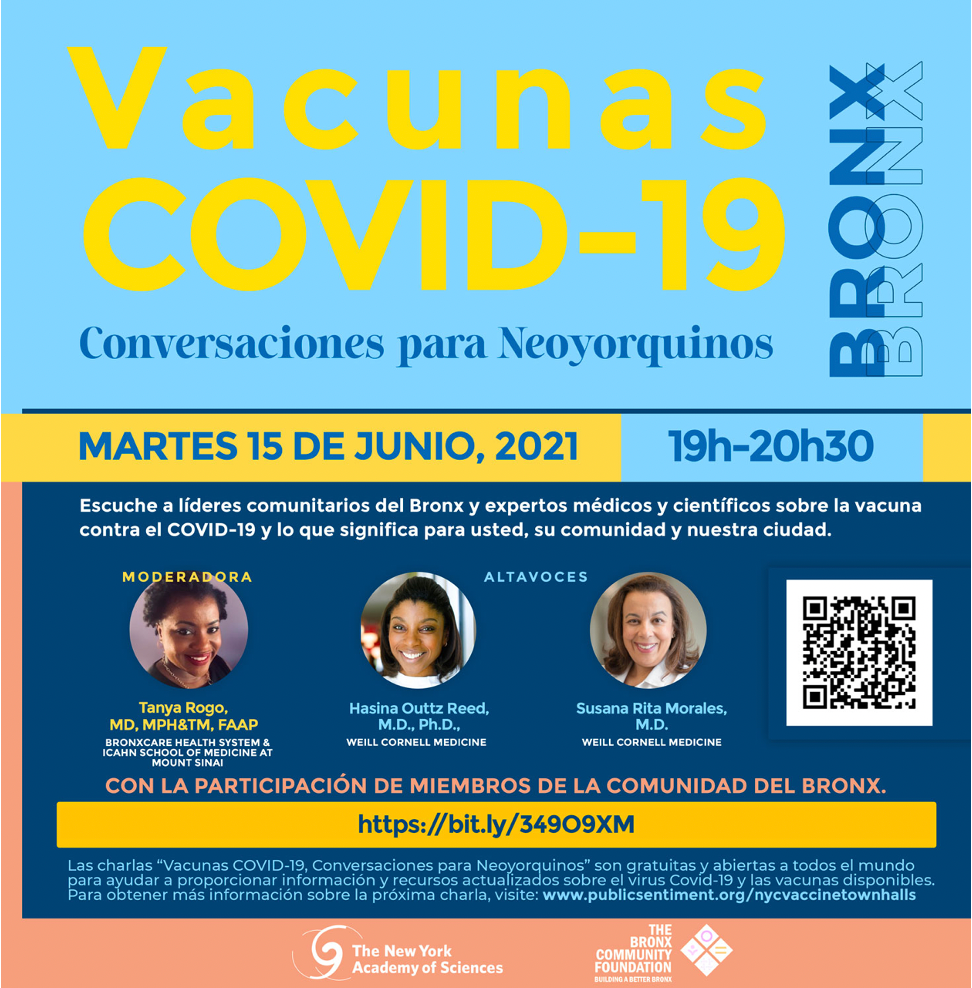 Working with the NYC Department of Health, community leaders, City Councilmembers' offices, the CDC Foundation, local hospitals, and the New York Academy of Sciences, our team produced a series of virtual, multilingual town halls targeting hard-hit communities in the Bronx, Queens, and Brooklyn.
"It's our communities that have been suffering. Let's not forget about what has happened, where we have come from, and the future that we want to make for everyone and for each other."

Dr. Lauren Smith, Chief Health Equity & Strategy Officer, CDC Foundation
Activating our network of Community Engagement Officers, we directly connected more than 300 residents to critical information and resources, and established a trusted and ongoing channel of communication between NYC Health officials and those they sought to reach.